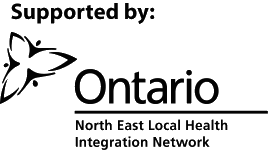 The NNPCN team looks at you as a whole, and responds to your multiple needs in all your dimensions as human being. Clients with a life-threatening or life-limiting condition, their caretakers and family members receive the support they need, when they need it, the way they need it.
We offer
Emotional Support
Emotional Support is the provision of sensitive listening and non-judgmental discussion. Taking cues from the client, this support can include:
Encouraging clients to take active roles in their own care
Acting as an advocate by ensuring the clients' wishes are respected
Providing non-verbal support such as holding a hand
Sharing an activity
Discussing illness, death and grief openly
Information Support
Information in response to a client's question or request provides a climate of openness and a safe space where the client, caretakers and family members feel comfortable to clarify their doubts, discuss their challenges, share their perceptions, express their feelings, ask questions, and receive answers and guidelines from experienced volunteers.
Physical Support
Palliative Care and Hospice Volunteers also offer a compassionate response to a client's physical and personal care needs which may include assisting with bed pans or urinals, ambulation to bathroom, positioning in bed and aspects of grooming. Our volunteers receive training to give physical care to palliative care clients within the agency's guidelines.
Respite Support
Respite Support provides time for self-care to caregivers, and helps to relieve the stress placed on the relationship between client, family, friends, and caregivers.
Social Support
Our volunteers provide companionship to the client and support to family and caregivers.
Spiritual Support
Our volunteers promote spiritual support. Spirituality as defined by the National Hospice Association is the part of each individual which longs for meaning, integrity, beauty, dignity, love, acceptance and hope.
Bereavement and Grief Support
Bereavement Support is an important component of total palliative care services. The needs of family and friends do not end with the death of a loved one. NNPCN has trained bereavement facilitators who can provide grief support during this difficult time. We work with family, caretakers and friends during the final six months of their loved ones, supporting them in their anticipatory grief. Upon death, we follow up family, caretakers and friends with a 13-month Grief and Bereavement Support Program.
Besides providing support to family, caretakers and friends of our Palliative Care clients, the NNPCN Bereavement and Grief program is also open to all members of the community who lost a loved one in Northeastern Ontario and are in need of Bereavement support. We offer Group Sessions and Individual Sessions.
Eight-Session Grief Support Group
Trained facilitators follow a specific program with eight weekly sessions. The program helps bereaved clients to deal with the complex experience of grief and the beginning of the healing process. This group is open to anyone over the age of 18 who is grieving a death, and requires commitment to attend all sessions. It is recommended that at least three months have passed since the death.
Individual Bereavement Support
Caregivers and family members often experience a wide range of emotions and physical reactions following the death of a loved one. They may also face a series of new and difficult questions and challenges. It is important to find a safe space where they feel free to express their emotions, shed tears, and talk about their experience in a supportive, non-judgmental environment. Our specially trained volunteers are prepared to offer personalized support during the grieving period. This is not intended to replace professional counseling services.
You do not have to grieve alone.
13-month Bereavement and Grief Support Program and Beyond
Our volunteers will stay in touch with family, close friends and caretakers of Palliative Care clients at 3 months, 6 months, 9 months after death, main holidays, and first anniversary of death. We stay in your horizon until the month after the first anniversary of death, in case you need us.
Grief and Bereavement are a personal journey, and each person goes through it in their own rhythm. After our 13-month Support Program is completed, we will be here for you always, in case you feel the need of talking to a qualified volunteer again in the future.
Advance Care Planning, Directives and Living Wills
Trained and screened volunteers can help you with information on Advanced Care Planning, Directives and Living Wills. If you are a Palliative Care and Hospice client, we will go to you at home, at the hospice, at the long-term care facility or hospital. Alternatively, if you are a caretaker, family member, or just want to prepare for the future, you can phone our Office and schedule a time with us.
Lending Library
We have an extensive library at the North Bay office containing both books and audio visual items. These provide support to caregivers as well as providing information on common grief experiences and other palliative care information.
Loan Cupboard
Items such as Bed Pans, Baby Monitors, Urinals, Sheep Skins, and more, are available at no charge. Donations of health care items to our Loan Cupboard are welcome.
Community Education
The NNPCN collaborates with other providers of end-of-life care to ensure that all front line staff and volunteers have the most current knowledge in palliative care. To know more about incoming training and education opportunities, conferences and events in our area, please call the Office and check out our Calendar.
For more information about our services, call us: (705) 497-9239 – 1-800-287-9441
You can also fill our online Client Application Form: someone from our Office will be calling or emailing you back soon.

Service Delivery
The NNPCN serves the community at various levels:
a) terminally ill clients with a life expectancy of 6 months or less in the region can benefit from our free Palliative Care and Hospice services
b) clients experiencing anticipatory grief, or bereavement and grief in our region can benefit from our free Bereavement and Grief Support Program
c) clients wanting to prepare to life inevitable contingencies such as aging, illness and death in our region can benefit from our Advanced Care Planning Services
d) liberal professionals, commerce, businesses, organizations, and corporations in the region wanting to improve staff quality of life, morale and well-being can benefit from our Alliances Program and receive our training and support services in their own company, in our premises or at home in many ways, for example: 1) when a member of their staff has a life-threatening or life-limiting illness; 2) when a member of their staff dies; 3) when a member of their staff is also the caretaker of Palliative Care close family at home; 4) when a member of their staff is bereaved. We respond to the needs of your company with an array of services: 1) we go to your company to provide information, presentations, education and support to your staff  in their needs around Advanced Care Planning, Palliative Care and Hospice, and/or Bereavement and Grief; 2) we go to the house of your staff in case they have a Palliative Care family member; 3) we go to the hospice or hospital where their Palliative Care family member is; 4) you can refer your staff to us, to receive Palliative Care and Hospice training, Advanced Care Planning guidance, and/or Bereavement and Grief Sessions.
e) any member of Northeastern Ontario communities wanting to receive training and education in Hospice and Palliative Care or Bereavement and Grief can benefit from our free training programs.
We serve our communities in both French and English. Services are provided regardless of gender, sexual orientation, language, culture, race, religion, or diagnosis. The NNPCN develops an internal program of Multiculturalism and Inclusiveness Awareness by giving voice to volunteers from visible minorities on how to better serve clients from visible minorities.
We refer clients to counseling or therapeutic support services in the region. We have specially trained volunteers to provide:
Emotional support: encouraging clients to take an active role in their own care, advocating that the clients' wishes are respected, sharing activities, and discussing illness openly.
Information support: Climate of openness and sharing
Social support: Companionship to clients, caregivers, and family
Spiritual support: Promoting dignity, acceptance, hope, and integrity
Our services include:
Respite support (palliative): Providing relief to primary caregivers and family
13-month telephone follow-up support: Once the palliative client has died we continue to offer support to the family and caregivers
Individual bereavement support: A facilitated process to work through issues of grief
Group bereavement support: A facilitated process to work through issues of grief
Medical Loan cupboard: Bed pans, baby monitors, urinals, and sheep skins
Lending Library: Books, audio visual items, and information pamphlets
Awareness and community education presentations: End-of-life services (including partner agencies), and death/grief
For more information about our services, call us: (705) 497-9239 – 1-800-287-9441
You can also fill our online Client Application Form, visit our Alliances page, or Donate.
Volunteer Training
Provision of education and training plays a critical role in the success of our volunteers and the outcomes that they achieve. Education is also an important element of the services we provide to our clients. We are committed to attracting good volunteers who have a love for people and find personal fulfillment in being of service to others. Given the sensitive nature of the work that our volunteers are involved in it is vital that they are properly equipped for their role.
What is also important to understand is that volunteers who are in homes, as opposed as to long-term care facilities or hospitals, require a larger degree of competence and confidence as they do not have the support of staff that volunteers working in facilities have. It is also part of how we can ensure that the clients we serve are safe.
When it comes to the recruitment of new volunteers, offering a comprehensive training program acts as a magnet to attract volunteers to work for our agency. There is a need to continuously recruit new volunteers given the natural rates of attrition and increasing demands for our services.
Equipping of our volunteers is achieved through:
| | |
| --- | --- |
| Pre-Volunteering Stage | Volunteering Stage |
| Application / Reference checks/police check (i.e. selecting the right candidate) | Mandatory mentoring process (Evaluation component included) |
| Pre-Training interview | Regular and ongoing training and education offered |
| 10 week Orientation training | Debriefing process |
| Post-training interview | |
For more information about becoming a Volunteer, call us: (705) 497-9239 – 1-800-287-9441
You can also fill our online Volunteer Application Form.