How Would You Feel…?
… If your loved ones were given compassionate end-of-life palliative care by trained volunteers…?
… If you HAD a safe space to grieve after the loss of someone you love…?
… If you could make your journey through bereavement and grief supported by trained volunteers?
Without this support, HOW WOULD YOU FEEL …?

In their Own Words.
All credits go to Dr. Alan Wolfelt and Anderson-McQueen Family Tribute Centers
Grief, Anticipatory Grief and Bereavement
Grief starts at the moment you receive the news that your loved one has a life-threatening or life-limiting disease.  It can also be experienced by dying individuals themselves. This is called anticipatory grief.
Bereavement is the period of grief and mourning after a death.
When you grieve, it's part of the normal process of reacting to a loss. You may experience grief as a mental, physical, social or emotional reaction. Mental reactions can include anger, guilt, anxiety, sadness and despair. Physical reactions can include sleeping problems, changes in appetite, physical problems or illness.
How long bereavement lasts can depend on how close you were to the person who died, if the person's death was expected and other factors. Friends, family and faith may be sources of support. Grief counseling or grief therapy is also helpful to some people.
We at the Near North Palliative Care are sensitive to your grief.  We offer you a safe space to grieve, and tears are welcome in this space. We support you through your grief departing from a multi-dimensional approach: we look at you as a whole, and will support you in your cognitive, physical, social, emotional and spiritual needs.
Our grief and bereavement sessions observe maximum confidentiality. You can also benefit from our online resources with videos and useful websites, and our lending library, with books from diverse authors.

A Letter from Fred
All credits go to Greenshoe Studio Inc.
Bereavement and Grief Support: Our Model
In the 1990's, Dr. Alan Wolfelt introduced a model for grief that he called COMPANIONING.
Companioning emphasizes the clinician being open to learning from the client what the client's individual grief experience is like, and symbolically walking alongside the client in solidarity and support rather than trying to lead the client. Dr. Wolfelt states that a clinician needn't have – and shouldn't have – the answers to moving through grief, but should simply be a witness to and advocate of the client's own healing process.
Marilyn Weingartner, NNPCN Bereavement Committee Founder
In 2012, our pioneer Marilyn Weingartner wrote the course curriculum and training manual for the Bereavement Committee. She founded and trained the pioneer Bereavement and Grief group of volunteers. Marilyn has devoted years of volunteer work as head of the palliative care training at the NNPCN. Marilyn Weingartner is a leading authority in Palliative Care, Bereavement and Grief in Ontario.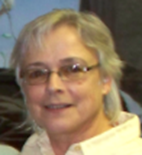 For more information about our services, call us: (705) 497-9239 – 1-800-287-9441
You can also fill our online Client Application Form.