Joan Burnett, NNPCN Founder, Honorary Director for Life
It all started when Ellis New of Powassan made this statement over 25 years ago: "If anyone can learn from what we're going through, you teach 'em, girl," he said. Ellis New had no idea what a force he was unleashing. New was dying and Joan Burnett was caring for him. "He was like a father figure to me," Burnett said. "He was a prankster with a big heart and when he found out he was dying with cancer we had no idea where to turn. He wanted to stay home. Between family and friends we organized shifts so that he would have 24 hour care." From that experience, and following New's edict, Burnett and eight other Powassan women formed a palliative care volunteer group, realizing how many other families were struggling and needed support.
"We saw how big a need was out there," said Burnett. "We were experiencing it every day. We just wanted to help people. We soon realized that there was a gap in the type of support that organizations were offering to terminally ill people. We realized that volunteer support was really important so I approached Canadore College to see if they could offer a course. Canadore looked to Algonquin College and brought in someone to teach an orientation course on palliative care." The Powassan palliative care team's compassion, dedication and caring for not just the terminally ill, but as emotional support to the families of the dying, soon earned them a reputation that brought calls for service from North Bay. Canadore College had also seen the importance of the palliative care program and had instituted its own course of study with a total of 30 graduates.
In 1987 Burnett brought all of the palliative care volunteer professionals together and the Near North Palliative Care Network was born, with offices in Powassan, Sturgeon Falls and Mattawa. Joan is currently happily retired but will always be the soul of the NNPCN.
Jenny Leblond, Chair of the Board
Jenny Leblond is currently the Chair of the NNPCN Board of Directors.  Though she has only been on the Board for a few years, she has been working behind the scenes with the organization since about 2014.  Her behind the scenes role was helping with the reporting of funding agencies, mainly the North East LHIN.  As Vice Chair, she is now more involved in current issues and decision making as part of the Executive Committee but still enjoys helping out with the reporting.
Her education is in Business Administration, specifically Accounting and some course work in Health Administration.  She has worked in the community health care sector for 20 years.  In 2019, she opted for a career change and is now the CAO Clerk Treasurer of a small municipality to the south east of North Bay.
In all her spare time, she runs a cow/calf farm operation with her husband, 3 adult children, son in law and 2 grandchildren.
Michael Lowe, CPA, CA, Treasurer
Michael is currently the Director of Finance for One Kids Place.  He was the Chief Financial Officer for the Sisters of St. Joseph of Sault Ste. Marie for 28 years.  He sits on several Boards in the City of North Bay.
(First Term: January 09, 2017)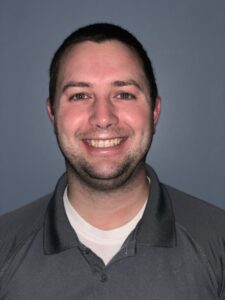 Scott Taylor, Vice-Chair, Reporting, Informatics Technology
Scott is an Information Systems Technologist with the Nipissing-Parry Sound Catholic District School Board.  He worked in IT at the NBRHC for almost 12 years.
(First Term: October 27, 2016)
Sr. Cecily Hewitt, St. Joseph's Motherhouse Liaison
Sr. Cecily is a member of the Sisters of St. Joseph of Sault Ste. Marie.  She has a background in Education and Speech Language Pathology.  She is currently a member of the leadership team of CSJSSM and Motherhouse Liaison.
Lana Richardson, Sturgeon Falls/Hagar Director
A retired social worker who started volunteering in different capacities throughout her 30 plus years. She provides support to both bereavement and palliative clients. She presently serves as interim palliative lead in the Sturgeon Falls area, continuing to provide support to clients and presently sits on the Board of directors.
(First Term: October 27, 2016)
Rev. Fraser Williamson,  Almaguin Director
Fraser is the United Church Minister in Port Loring and Golden Valley, a member of council in the Village of Sundridge, and is involved with different community organizations such as the Strong Agricultural Society and the Sundridge-Strong Union Public Library.  He also is a volunteer columnist for the Almaguin News.
(First Term: October 27, 2016)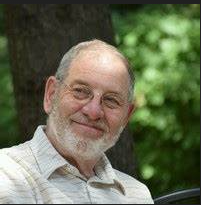 Camille Ducharme, Mattawa Director
Cam was born and raised in Mattawa.  After a lifelong career at the LCBO, he got involved with mental health.  He is currently relief staff for CMHA in Mattawa and enjoys reading and number activities in his free time.
Anne Brule- Director Francophone Communities Liaison
Will help us advance our French Language Designation and bring awareness of our services to the Francophone community.  She has a BBA  –  Accounting and BFA – Art's D'Expression and wears many hats including Gestionnaire de projects a Le Centre Culturel Les Compagnons des francs loisirs, and Entrepreneur, Joy Filled Balloons and AB Creations.
Linda Bishop, RPN, Director at Large
(First Term: 2014. Second Term: October 27, 2016)
Accomplished RPN for over 25 years working in long term care and hospital settings. Linda now provides personal nursing, specializing in palliative care. She has a strong passion for working with both palliative clients and their families.
STAFF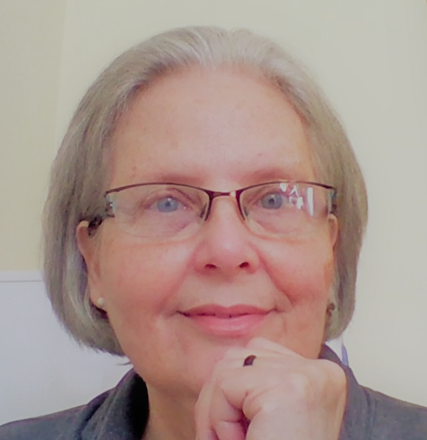 Monica Do Coutto Monni, Executive Director
(August 22, 2016 on)
Monica Do Coutto Monni, B.A. Pol.Sci. M. Psych., MBA Illinois (in progress) is the Executive Director of Near North Palliative Care Network, Executive Director, Chair of the Palliative Care Interdisciplinary Education Services Nipissing Subregion, Institutional Member of the IAHPC International Association for Hospice & Palliative Care, United Nations Association in Canada, Canadian Hospice Palliative Care Association, Hospice Palliative Care Ontario, and Professional member of the Canadian Counselling and Psychotherapy Association.
Monica holds certification in Board Governance (The State University of New York), and Training and Learning Programs for Volunteer Community Health Workers (Johns Hopkins University) among others.
She has international experience in non-profit and for-profit top management, a solid vision of organizational structure and strategic growth. A Canadian-Brazilian citizen, Monica formerly owned a for-profit training institute in Brazil, and worked for many years in education and training, as MBA international liaison among Universidade Sao Francisco, Stanford and Harvard Universities.
Monica got involved with Hospice Palliative Care and Bereavement Education and Training in Canada in 2009. Since then, she has developed Grief and Bereavement training and services for the Near North Palliative Care Network and DCM Education and Training, and has trained new teams of Bereavement and Grief Volunteers in several locations of Ontario. She is one of the authors of the new HPCO – Hospice Palliative Care of Ontario online Training Program for Hospice Volunteers in Ontario.
For more information, please visit https://ca.linkedin.com/in/monicadocouttomonni
Scott Gardiner, Hospice Coordinator
For more information about our volunteer opportunities:
call us: (705) 497-9239 – 1-800-287-9441
You can also complete our online Volunteer Application Form.