Joan Burnett, NNPCN Founder, Honorary Director for Life
It all started when Ellis New of Powassan made this statement over 25 years ago: "If anyone can learn from what we're going through, you teach 'em, girl," he said. Ellis New had no idea what a force he was unleashing. New was dying and Joan Burnett was caring for him. "He was like a father figure to me," Burnett said. "He was a prankster with a big heart and when he found out he was dying with cancer we had no idea where to turn. He wanted to stay home. Between family and friends we organized shifts so that he would have 24 hour care." From that experience, and following New's edict, Burnett and eight other Powassan women formed a palliative care volunteer group, realizing how many other families were struggling and needed support.
"We saw how big a need was out there," said Burnett. "We were experiencing it every day. We just wanted to help people. We soon realized that there was a gap in the type of support that organizations were offering to terminally ill people. We realized that volunteer support was really important so I approached Canadore College to see if they could offer a course. Canadore looked to Algonquin College and brought in someone to teach an orientation course on palliative care." The Powassan palliative care team's compassion, dedication and caring for not just the terminally ill, but as emotional support to the families of the dying, soon earned them a reputation that brought calls for service from North Bay. Canadore College had also seen the importance of the palliative care program and had instituted its own course of study with a total of 30 graduates.
In 1987 Burnett brought all of the palliative care volunteer professionals together and the Near North Palliative Care Network was born, with offices in Powassan, Sturgeon Falls and Mattawa. Joan is currently happily retired but will always be the soul of the NNPCN.

Darren Renaud, R.S. Kin, C.ap, C.sh
Chair of the Board– [email protected]
(First Term: April 2016 on)
Darren is an IT Specialist, Network and Infrastructures: focused on high level corporate business systems and implementation. Specializing in strategic planning, project management, network design, and associated services. ITIL Certified. Utilities expertise in smart metering AMI, interval metering, and meter to cash operations. His Specialties are: ITIL V.3 NQI Framework for Excellence Certified OHS – Basic Certification 1 & 2 / Certified Fall Arrest Trainer Consulting / Advanced Skills for Trainers Certification Lotus Domino and Microsoft Administration Certification CompTIA A+ International Technical Certification Novell Certified; Network Engineer Certification Certified Advanced Lotus Notes Administrator and SecurityManager Sensus AMI MV90 Sungard THE Survalent SCADA. Darren is the IT and Billing Manager of North Bay Hydro in North Bay, Ontario. He is responsible for billing operations, as well as enterprise IT infrastructure and metering operations, including networks, datacenter, server, SCADA, MV90, Smart Metering, and telecom. North Bay Hydro is the local electric distribution company (LDC) in North Bay, Ontario, Canada, and is committed to the safe, reliable and responsible operation of North Bay's distribution system infrastructure serving approx. 23,000 customers.
Jenny Leblond, Vice Chair
Jenny Leblond is currently the Vice Chair of the NNPCN Board of Directors.  Though she has only been on the Board for a few years, she has been working behind the scenes with the organization since about 2014.  Her behind the scenes role was helping with the reporting of funding agencies, mainly the North East LHIN.  As Vice Chair, she is now more involved in current issues and decision making as part of the Executive Committee but still enjoys helping out with the reporting.
Her education is in Business Administration, specifically Accounting and some course work in Health Administration.  She has worked in the community health care sector for 20 years.  In 2019, she opted for a career change and is now the CAO Clerk Treasurer of a small municipality to the south east of North Bay.
In all her spare time, she runs a cow/calf farm operation with her husband, 3 adult children, son in law and 2 grandchildren.
Michael Lowe, CPA, CA, Treasurer
(First Term: January 09, 2017)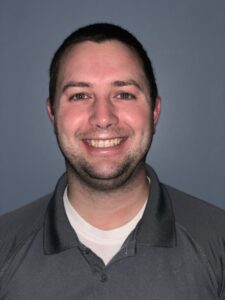 Scott Taylor, Secretary/IT Director
(First Term: October 27, 2016)
Sister Winnifred, St. Joseph's Motherhouse Liaison
"Sister Winnifred McLoughlin was appointed to the Board of NNPCN as a representative of the Sisters of St. Joseph of Sault Ste. Marie on June 11th, 2018.
A retired Hospital Administrator, Sister Winnifred served in that capacity in hospitals in Blind River, North Bay, Thunder Bay and Sudbury prior to her retirement in 1997.
Sister Winnifred also served as Administrator of St. Joseph's Motherhouse for nine years, where NNPCN is now located."
Lana Richardson, Sturgeon Falls Director
A retired social worker that started volunteering in different capacities throughout her 20 plus years. She has helped in the office by providing support to both bereavement and palliative clients. She presently serves as interim palliative lead in the Sturgeon Falls area, continuing to provide support to clients and presently sits on the Board of directors.
"I am very grateful to our very supportive organization for the opportunity to be of service"
(First Term: October 27, 2016)
Rev. Fraser Williamson,  Almaguin Director
(First Term: October 27, 2016)
Camille Ducharme, Mattawa Director
Nadine Jensen, Regulations
Nadine is a Registered Nurse with a Masters in Healthcare Management, currently working in hospital administration. Starting her career as an emergency department frontline nurse, she later had the opportunity to work in quality management, where she learned about safety, risk, and continuous improvements.  In her spare time, Nadine enjoys being active outside with her family and baking anything sourdough!
Linda Bishop, RPN, Director at Large
(First Term: 2014. Second Term: October 27, 2016)
Accomplished RPN for over 25 years working in long term care and hospital setting. Linda now provides personal nursing, specializing in palliative care. She has a strong passion for working with both palliative clients and their families.
Volunteer as a committee member for the College of Nurses of Ontario, presently serving in her third term.
Linda has been a board member since 2014 with NNPCN and finds the experience has been extremely rewarding and loves being part of this amazing team.
Ryland Steel, Psychometric Director
(First Term: 2015. Second Term: October 27, 2016)
2012 – Present. PhD Neuroscience  Queen's University.  THESIS: "Multiple Memory Systems: Possible Effect of Atypical Anti-Psychotic Medications on Non-Declarative Memory Performance in Persons with Psychotic Disorders."
2010 – 2012 . Master of Science: Neuroscience Queen's University. THESIS: "Multiple Memory Systems: Possible Effect of Atypical Anti-Psychotic Medications on Non-Declarative Memory Performance in Persons with Schizophrenia."
2005 – 2010. Honours Bachelor of Arts: Psychology Nipissing University. THESIS: "Depression, Anxiety, and the CRH-1 Receptor."
STAFF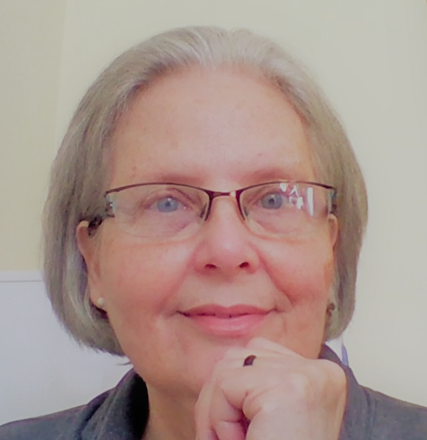 Monica Do Coutto Monni, Executive Director
(August 22, 2016 on)
Monica Do Coutto Monni, B.A. Pol.Sci. M. Psych., MBA Illinois (in progress) is the Executive Director of Near North Palliative Care Network, Executive Director, Chair of the Palliative Care Interdisciplinary Education Services Nipissing Subregion, Institutional Member of the IAHPC International Association for Hospice & Palliative Care, United Nations Association in Canada, Canadian Hospice Palliative Care Association, Hospice Palliative Care Ontario, and Professional member of the Canadian Counselling and Psychotherapy Association.
Monica holds certification in Board Governance (The State University of New York), and Training and Learning Programs for Volunteer Community Health Workers (Johns Hopkins University) among others.
She has international experience in non-profit and for-profit top management, a solid vision of organizational structure and strategic growth. A Canadian-Brazilian citizen, Monica formerly owned a for-profit training institute in Brazil, and worked for many years in education and training, as MBA international liaison among Universidade Sao Francisco, Stanford and Harvard Universities.
Monica got involved with Hospice Palliative Care and Bereavement Education and Training in Canada in 2009. Since then, she has developed Grief and Bereavement training and services for the Near North Palliative Care Network and DCM Education and Training, and has trained new teams of Bereavement and Grief Volunteers in several locations of Ontario. She is one of the authors of the new HPCO – Hospice Palliative Care of Ontario online Training Program for Hospice Volunteers in Ontario.
For more information, please visit https://ca.linkedin.com/in/monicadocouttomonni
Alison Wilkes, Volunteer Coordinator
For more information about our volunteer opportunities:
call us: (705) 497-9239 – 1-800-287-9441
You can also complete our online Volunteer Application Form.
Services Providers

Branding – Printing – Web – Marketing – Public Relations – Training. Experience Comfortable Communications in action.
531 Cassells Street – North Bay ON P1B 3Z8 – 1.705.497.7632 – 1.705.497.7637 – 1.866.664.7632